COMPANY DRIVERS – OVER THE ROAD
We offer one of the best OTR driving packages around. Starting with an industry leading pay, no-touch, high-velocity freight, and strong miles, we're ready to see how far your trucking career can take you. Add to that premium equipment and the kind of small family atmosphere that makes you feel right at home. Empire Express OTR offers company drivers full medical benefits, great pay and so much more.
Over the Road Pay
Starting rates from 55 CPM to 65 CPM
78 CPM – Top pay
Fleet average 64 CPM
Average 2,500+ miles every week (paid loaded & empty)
$3,000 Sign-on bonus
$3,000 Referral bonus
$200 Orientation pay
Vacation Pay
Monthly Safety Bonus
Quarterly Fuel Bonus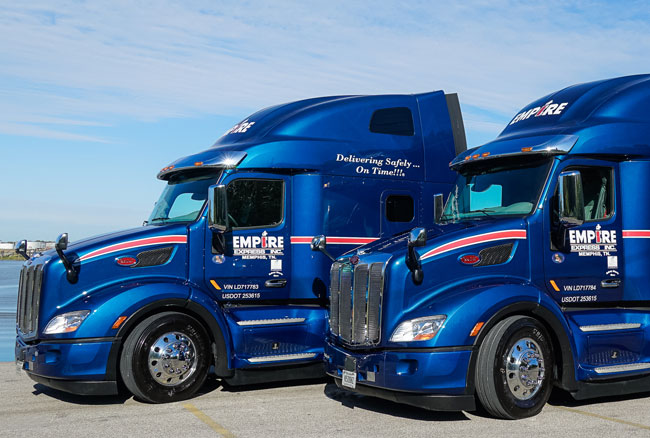 Company Drivers – Regional
Regional CDL-A opportunities are available in multiple locations. Get started on the fast track to success today!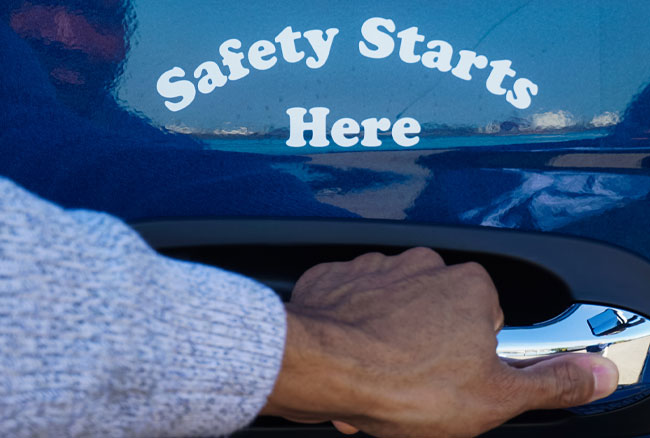 Regional Pay
Starting rates from 49 CPM to 55 CPM
Average 2,200 – 2,400 miles every week (paid loaded & empty)
$3,000 Sign-on bonus
$3,000 Referral bonus
$200 Orientation
Monthly Safety Bonus
Quarterly Fuel Bonus
OWNER OPERATORS
Take your earning power to a higher level with owner operator truck driving opportunities at Empire Express.
For CDL-A business owners we offer:
Starting pay at $1.15 per mile
100% fuel surcharge reimbursement
Average 2,500+ miles every week (paid loaded & empty)
The support of a family-oriented, driver-friendly company
Opportunities for owner operators are open in several locations!
Owner Operator Truck Requirements
Tractor must be conventional model no more than five years old
Must be no taller than 13'-6"
5th wheel height may be no taller than 47 ½"
Must be able to legally pull a 53' trailer & haul shipment of 46,000 lbs.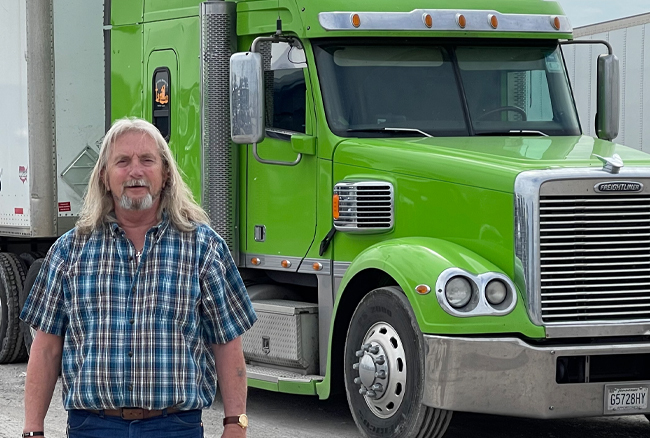 Orientation
At Empire Express, we are committed to delivering safely and on time. As part of that commitment, we provide a first-class, seamless on-boarding and orientation process. Want to get on the road quicker? Tired of stacks of pre-hire paperwork? Empire uses Tenstreet On-boarding, as well as Sentix E-learning to reduce downtime and get you on the road faster.
Tenstreet On-boarding enables you to click your way through pre-hire paperwork, saving you valuable time!
Sentix E-learning consists of High Definition video training that avoids dull presentations and those old VHS tapes. Both Tenstreet and Sentix platforms can be accessed anywhere there is Wi-Fi. You can complete the majority of our orientation anywhere there's internet service and at any time.
Our orientation takes less than 2 days and you will be compensated for completion. We provide breakfast, lunch and dinner during our orientation. In fact, during lunch, you will sit down with the president of the company and other company leaders. We are proud of our Empire family and look forward to meeting you!